Welcome to Longford Irish Setters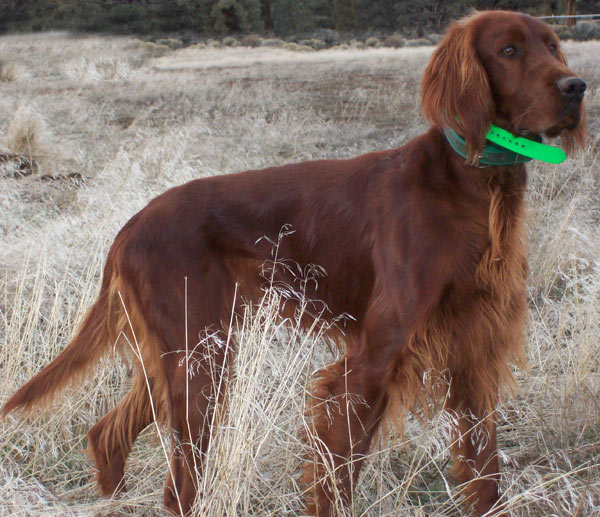 Longford Irish Setters breeds the hunting Irish Setter of many years past. These setters are outstanding in the field and calm, gentle companions in the home. Very few of these setters remain and we have searched for the best bloodlines throughout North America and Europe.
The current litter, whelped 3/20/11, will produce excellent gundogs for the foot hunter. Registration is with Field Dog Stud Book, American Kennel Club, and United Kennel Club.
Longford breeds an elegant line of hunting Irish Setters for the avid hunter. In addition to being outstanding in the field, our setters are well behaved at home. We often hear that Irish Setters are hyper dogs. Nothing could be farther from the truth with a setter from Longford. Visitors are amazed by how calm our setters are around the family.
Longford Irish Setters. Irish Setters the way they used to be…
We currently have puppies available. Please check our Puppies page for more information.